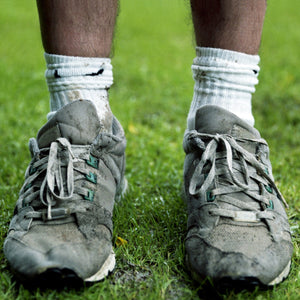 Still Good? FREE Guide to Top Running Stores
If you have a favorite local running store, you should, by all means, support it. That's why we're offering this free download of running.competitor.com's 2016 best 50 running stores in the United States. We hope you'll visit the store nearest you soon.
You'll find knowledgeable people to help you choose a running shoe that's right for you. Most stores have regularly scheduled group runs and provide information about local races and maps of places to run. They often reward repeat business with loyalty programs, and many will even offer coaching.
On the other hand, if you don't have a running store around the corner, consider my favorite online running retailer, roadrunnersports.com.
Roadrunnersports is currently selling a year of VIP Family status for only $1.99. No doubt they hope to earn your loyalty and renewal when your year's up for the regular price of $28.99. And I think there's actually a good chance you'll decide to because of all the perks.
the best online shoe guide I've ever seen (backed by chat for questions)
90-day trial period to make sure the shoe is right for you
10 percent discount
free shipping
best-price guarantee
notifications when your favorite shoe model is discontinued
We'll occasionally talk about shoes and other online retailers in our blog, and you should definitely check out Long Life Marathon's sound guidance on when you need a new pair of running shoes, also included in our free download.
That's one thing my local running store wasn't so good at. They ALWAYS said it looked like I needed a new pair. I run on a lot of dusty trails.